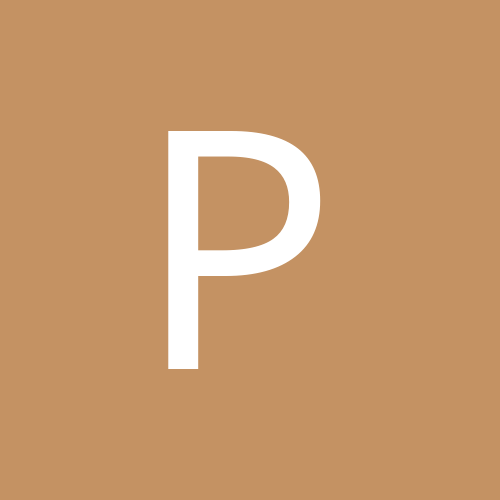 Content Count

8

Joined

Last visited
PirateHasLanded replied to RedLights's topic in Other Areas

Palanga in the summer has plenty of young people in bars and discos. Plenty of young women. If you're not a bad looking man, you should be able to approach some of these girls , especially if you have a male friend with you (girls go out, a lot in pairs). Invite them for dinner and drinks at your place after dancing in the disco, if they're penniless , after a night out, they'll accept especially if you're likeable ! Make the evening 'warm',flirtatious and romantic - and you'll have good chance with them. It seems there are some high level prostitutes too, but take them only as a last resort !

PirateHasLanded replied to dave451's topic in Paris

I agree. It's an example of easy politics. It concerns a small number of men (clients who can't reveal themselves), and a even smaller number of women(prostitutes) who have even less power to influence the debate. So the feminists can make any sort of claim, by distorting facts and reality, to make it seem that all prostitutes are handing over their earnings to criminal gangs. While there are some cases of that happening e.g. Nigerian, Chinese and Romanian street prostitutes, - the majority of the in house middle to high price range prostitutes(escorts) are not controlled by criminal gangs, they are totally independent. This proportion varies from country to country. Left wing parties in Europe have run out ideas , on what new 'progressive' and 'reformist' laws to introduce, as most important 'progressive' and 'reformist' laws have already been passed (pensions,social security, labour safety, etc).... so they resort to laws which they present as progressive , but in reality changes nothing .This is especially the case with these anti-prostitution laws . What's needed is to hire more policemen , improve laws to fight trafficking of women. But that costs money. So the socialist legislators resort to 'easy' fixes, which changes nothing, - if ever makes the situation worse for prostitutes. One change that will happen - will be increase of prostitutes on internet, and a dramatic decrease in street prostitution.It's easy for police to chase clients who engage with pros. on the street, far more difficult to do it on internet.In Sweden, this has made the anti-prostitution laws popular. But the overall prostitution has not deceased , judging by vast number of internet escort ads , only in Stockholm.

PirateHasLanded replied to PirateHasLanded's topic in Valencia

Yeah, if you ask for a massage , they'll always say they'll give it you. But quality is very variable. In Southern Europe , erotic massage/normal massage services from sex workers is not very popular. In Valencia, in the past year, there has been a slight increase in independent escort women advertised in escort websites, which offer erotic and normal massages (while also excluding full intercourse). If the client wants a really good massage it's best not to go to sex workers, but specialist massage parlors like 'Thai massage parlors' which will give an excellent massage. I doubt any type of sex is involved.

PirateHasLanded posted a topic in Valencia

The three main ones in Valencia are, EvenOnce,Felina and Hello baby, a brief comment on each............... EvenOnce - The newest and biggest (several floors, not all them used), - it's nearest to a luxury brothel you can get. You ring the doorbell , you enter and get welcomed by the Madam who will offer you a drink in the bar. Afterwards a selection of young women will appear, usually about 4,5. They vary from average looking(6-7) to beautiful/sexy (9). After choosing a girl you retire to the bedroom , with her, agree on the time. (half hour - 60 Euros) , 1 hour (120 Euros). She'll leave you to get new bed-sheets, while you can shower in the corner of the room. Everything is clean, and orderly. The girls are usually friendly (depends on how like-able the punter is ....). And sex is almost GFE like, (again depends on punter)............worth a visit. According to this punter, the best in Valencia (as of Jan. 2016). Felina - Some commentators claim this is the best in Valencia. It's subjective, and varies through time. The turnover of girls is high, so one brothel will have a high proportion of beauties but next month will have different girls, less beautiful ! The set up is the same, even the prices. Usually has more women than EvenOnce, but less beautiful, ..again, you can get lucky and get a real beauty (particulaly, if you get Maya the Queen of Felina , a bit titted Brasilizian 25 year old beauty). Hello Baby - at Avendia Francia, the heart of the prostitution in Valencia (many independents there), - even though the street looks like another boring suburban modern built appartment blocks area.Since many small flats are rented out there, many independent prostitutes hire flats there. Th place has the same set up as the other two, and same prices (effect of competition, which is intense ! ). Fewer girls, but recently good quality, - again quality varies through time. They all have their websites, with a gallery of girls photos. However, most women prefer not to be listed in the gallery, for privacy reasons - but their level of beauty is more or less the same as on the gallery ! There's a recently arrived fourth one, which judging by other punters experiences(as written in blogs), is well worth it.. It is called University girls , based near Avenida Colon(near the center), the girls are real beauties, but cost more. 80 euros half an hour , 150 an hour. Website is called ValeriaFerrer (perhaps name of the Madam), tap in 'Valeria Ferrer' , 'Valencia' and 'escorts' in your google search and you;ll find the website with all the details. They claim to have female local University students as escorts, but some are n't , ..it doesn;t really matter as long as the're beautiful !! There's lots of other minor , brothels but the quality is lower (also the price). They advertize in the escort galleries of Valencia. See again your google search. good luck, and keep posting......

PirateHasLanded replied to strip club's topic in Other Areas

I wonder if the women in question (and also the clients) get a criminal record ? Certainly you get a record if some sort , if they know about a previous offence....

PirateHasLanded replied to Orangemen's topic in Vilnius

Be extra careful .....they're drug addicts, and drunks. Usually ugly and vulgar looking. Also in that area the police patrols heavily. They will harass you if they see you talking to one of these girls. Quite frankly , it;s better to do yourself a hand job, looking at some beautiful girl on the computer screen in your Hotel room !

PirateHasLanded replied to RedLights's topic in Vilnius

None of them are 'take out escort' clubs. It varies a lot through time. Some years ago some strip clubs were closed by police for offering prostitution services. Since then they have become more cautious. Some still do it, it all depends how much money, you're willing to spend. Expect then to spend well over a thousand Euros for this privilege. Not worth it. Even some international escort websites (Lithuanian tab) charge far less. Just google it. But some escorts (usually the more glamorous ones) are fakes. So watch it.

PirateHasLanded replied to Orangemen's topic in Vilnius

I wouldn't be too confident. There is a lot of racism too. The only type of black man who does well with girls in Lithuania is if he's handsome, 'cool' (nicely dressed & self confident), and at least can give the impression of being wealthy. The local guys hate foreign men who pick up 'their' girls ! Particularly, so , if he's black ! Themba was very lucky not to get beaten up.....I I know some Italian male sex tourists are regularly getting into fights with local men (over Lithuanian women).