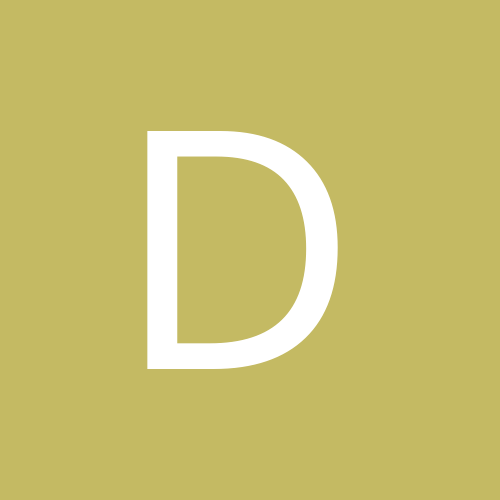 Content Count

33

Joined

Last visited
Community Reputation
6
Neutral
Last time I was in Ye Olde Axe (see above), some of the girls would allow touching during private dances. But do check with the girl first, before you pay! 69 Hackney Rd, London E2 8ET. https://www.google.co.uk/maps/place/Ye+Olde+Axe/@51.5294063,-0.0806221,16z/data=!4m5!3m4!1s0x48761cb94291ca59:0x4fefc3db5a7a6d68!8m2!3d51.52897!4d-0.0754508 Some of the girls in the Shoredich pound-in-the-jar pubs move from pub to pub. They finish a shift in one pub then go on to the next one. ISTR the evening changeovers are 5pm and 8pm. These pubs have a high turnover of girls so it's a matter of luck what girls you get. The pubs are close to each other and charge either no entry charge or a very low charge. The girls will generally be in the bar area, talking to the customers. So go in, take a look around and, if you don't like what you see, go on to the next pub . Don't forget to post your feedback on here!

dave451 posted a topic in London

London's Soho and Shepherd Market areas had 'Walkup' places for as long as I can remember. These are appartments where usually one lady works. To get round the prostitution laws their advertising is very limited. Usually there will be an open door with a sign inside saying 'Model', and maybe a brief description. Sometimes the sign is not visible from the street so you may need to go inside to check. The procedure, for those that don't know, is you go inside, probably up some stairs, and you will see the lady's name on a door. You knock and if she is not busy she will answer. If you want to go further then you agree price, service etc. The developers have been busy in Soho and Shepherd Market demolishing the old buildings, that contained suitable appartments, and replacing them with new high-end dwellings and shops. The number of walk-ups is rapidly diminishing as a result. If you are nostalgic for the walk-up experience, or want to try it for the first time, I suggest you hurry up before they all vanish. I am not a big fan of walkups and I think the information and choice in London on-line is much better, but I am sorry to see Soho and Shepherd Market being sanitised as it is at the moment.

Safari Club Stuttgart/Fellbach When I was in Stuttgart last month I checked out the Safari club in Fellbach. It is easy to get to – take the S2 or S3 lines to Fellbach. You will see the club out of the train's left window as you approach the station. Get off the train, walk under the tracks, by the platform subway, and turn left on the road. You are now walking back towards Stuttgart. The club is on your right, but you can't miss it. The entrance is on the side of the building. You go up some steps, to the top, to get to the entrance. The entrance charge is €60. Non-alcoholic drinks and a buffet dinner, served about 6pm, are free. Once you are in you get a small lockable locker plus a non-lockable clothes locker in the changing room. The facilities are good but there is no out-door area. I went on a weekday evening but there was a good selection of girls, mostly Rumanian, and not too many guys. The girls were friendly but not pushy. They set their own prices but €50 / 30 min is the going rate for basic full service. OWO, anal etc. is extra. I chose a cute little blond girl for my first punt – she was very lively and we had a great session. I then went for a sauna to relax and recover. After dinner, I went to the bar. Several girls (some nude) approached me. They were not my type but they were happy to chat for a while before going on their way. A slightly older, leggy brunette came into the bar, wearing nothing. We chatted for a while before we decided to adjourn for my second enjoyable session. The Safari is an excellent club, not quite as good as the Sakura I would say, but still an excellent place to spend an evening, or two.

dave451 replied to NewYorkSexMachine's topic in Shenzhen

Does anyone have an update about Shenzhen? I expect to be there later this year.

I was working in Stuttgart again a few weeks ago but got some time off to explore the delights of this city. The Three-color House (Drei-Farben-Haus) is still open but it is surrounded by a massive construction project so not as easy to find. The best way is up the street from the square behind the Rathaus (town hall). It still has lots of girls of all shapes and sizes and prices start from €30. The RLD is still operating and this is my favourite place if I have more time. The brothel in Weberstr. (number 11a?) is closed and being refurbished but there is a notice saying this will continue until Autumn 2016. I am not clear if it will reopen as a brothel or is being turned into appartments - I suspect the latter. The Eros centre, further up Weberstr. is still open. This is quite a small place with only about 10 rooms, but the girls were very nice with prices also from €30. There are several bars with available girls and these places are good fun for an evening out. Drinks are slightly more expensive than regular bars, €5 for a beer for example. You can buy the girls drinks, at regular prices, but they don't hound you to do this. As always in girley bars I do not run a tab but settle each round as it arrives, so no nasty surprises at the end of the evening. The girls will chat to you, or you can go for a cuddle in a quiet area of the bar but it is not long before she will suggest going to her room above the bar for €50 and I am never one to resist this temptation with a girl I like. This time, I was offered unprotected sex (+ €20) by a couple of girls. Although the girls in the bars and brothels are regularly tested for STDs this is never safe. http://www.hivaware.org.uk There are also a few street girls in this area, who were quite attractive, but I do not use this type of service. I also visited the Safari FKK club, but I will post a separate report on this.

dave451 posted a topic in Paris

The French parliament has passed a law that makes it illegal to pay for sex in France: http://www.thelocal.fr/20160406/all-you-need-to-know-about-frances-new-law-on-prostitution I don't know when this will come into force as there is a 'period of grace' and I don't know how long that will be. The penalty is €1,500 fine plus attendance at a course, presumably in French, that will teach you about the evils of trafficking. This law is another example of the flawed 'Nordic Model' legislation first introduced in Sweden in the 1990s and championed by an unhealthy alliance of fundamental Christians and radical feminists. I hope everyone on here would agree that trafficking and other means of forcing women (and men) into the sex (or other) trades is totally wrong, but I do not see why the criminal law has to be brought to bear on consenting adults having sex in exchange for money. The Nordic Model legislation assumes that this will discourage men from buying sexual services and so reduce demand and so reduce the number of women (the Rad Fems don't concern themselves with men) trafficked into the sex trade. Numerous rigorous academic studies have failed to find any evidence to support this thesis and some have gone further, pointing out that such laws actually make life more difficult and dangerous for sex workers. The response of the abolitionists is to either make up figures to justify their case or to quote highly dubious 'research'. For example one study they often cite is that "80% of prostitutes start by the age of 14". This piece of nonsense came from a 'study' that questioned girls in care, and so aged 17 or younger, who had been participating in prostitution. Personally, I think the French police have enough to do at the moment without hounding consenting adults and apart from occasional purges, to grab headlines, it will not be widely enforced but we will see.

I was back in Brighton last week and dropped into Brighton Belles. http://brighton-belles.co.uk/ It was mid afternoon but they had a fantastic selection of girls. I chose a real little stunner and we had a lovely time together, it was only a shame I could not stay longer. Brighton Belles has moved to a better place in Hove, which is right next to Brighton and the new place is about a 15 minute walk from Brighton station. Brighton is one hour by train from London and about 25 minutes by train from London's Gatwick Airport so if you are in transit it is quite feasible to go to Brighton for an evening's entertainment.

dave451 posted a topic in London

If you are looking for female company in UK then take a look at this site, but I have not tried it myself. It lets female students hook up with rich guys so could be an alternative to main-stream escort sites, especially if you are looking for a longer-term relationship. I am not sure I believe the claims about the number of users, but it's still an interesting development. http://www.bbc.co.uk/newsbeat/article/35521859/a-quarter-of-a-million-uk-students-now-using-sugar-daddies-according-to-app

3

I have been collecting some figures on the number of sex workers advertising on Adultwork and Escort Ireland. I have not done any checks to see if these are all genuine, but the figures show a drop at the start of the year but flat since then with a small rise in May. I will continue to collect the numbers as it will be intersting to see what happens after 1 June. https://docs.google.com/spreadsheets/d/1hwO2y9NInUXW35ZzWbYS_u_zYJJ2bJwNR29_V-B0RA0/edit?usp=sharing

Well said Josephine. In most cases, treating the lady well means a session will be far more enjoyable. You can't expect a Girl Friend Experience if you go in and treat the lady as a "whore". NYSM may not have meant any offence, if not then I hope he will apologise.

Brothels in Stuttgart Stuttgart has several brothels. Most of them are in the Red Light district, of which more later, but there is a very large and famous one in the city centre, 3 Farben Haus at Bebenhaeuser Hof 2-6. This has several floors, including the basement and each floor has dozens of rooms where the girls work. If a door is closed then the girl is either not there or busy. Most of the girls spoke English and the going rate was €30 for 20 minutes OWO and sex. Extras and more time are negotiable. You need to be very clear about what is included, for example touching. This is very much a place for a 'quicky' but there were some very good looking girls there. It is much cheaper than an FKK club, but there are no facilities. Stuttgart's RLD is on the other side of the inner ring road but an easy walk from the centre. Starting from the town hall, head down Rathauspassge to the ring road. Cross this to arrive at Leonhard (sic) Church. Walk behind this and turn right into Leonhardplatz and follow this past Gustav-Siegle-Haus into Leonhardstr. Here you will find several brothels, similar to Farben Haus but much smaller. Prices are the same as at Farben Haus. There are also several red bars. These are normal bars with reasonable priced drinks but with girls sitting around. If you just want to drink then that's OK, the girls will not bother you. But is you see a girl you like you can go and chat to her and if you agree a price she will take you upstairs. Again, be sure to agree what you will get. There are also a couple of places in Katherinestr, next to Leonhardstr. I visited the area in the day and it was very quiet with hardly any girls in the bars or working in the brothels but I did find a lovely Polish blond girl to spend a bit of time with. There were a couple of ladies walking about, who I guess were street girls, but I did not talk to them.

Sakura The Sakura is out of town, on an industrial estate about 10 mins walk from Hulb station on line S1. The train from the city centre takes about half an hour but, outside the rush hour, trains only run every half hour so check the times. It is also accessible by train from the airport with one change. There is a gym next door so the area is not deserted even late at night. This club charges €70 entrance. Soft drinks are free but they charge for beer, wine etc. This does not bother me as sex and alcohol do not work together for me. The facilities are much better than the at the Phoenix. The girls charge €50 for half hour basic service (CIM was €50 extra and anal €100 extra). On arrival, I paid the entrance fee at reception and was given a small locker in the reception area for valuables. I was then shown into the locker room, where I was given a bigger locker for my clothes. I got changed into my bath robe before being given a conducted tour of the sauna, steam room, jacuzzi, garden, bar and porn cinema. I then went for a stroll round the place to take in the sights. Here the girls are less forward than at the Phoenix - they will come and chat if you are sitting alone but they don't let you touch them until you have agreed to go with them. I met a tall leggy blond girl who was standing naked in the lounge area. We chatted for a few minutes before she lead me off to a private room for half an hour. I then had a shower and headed for the porn cinema to recover. This is in semi-darkness has cushions and loungers to recline on. The off-screen action was much better than that on the screen. To my left was a guy enjoying a blow job and to my right was a couple fucking energetically. Sex is allowed anywhere in the club except the jacuzzi and eating area if you want to show off. Several girls came in to ask if I wanted them to join me. One girl was really cute - short with size 'A' breasts but very sexy. I still felt knackered from the first session and it was coming up to 7pm when the club serves a hot food buffet (I am still working out how I can claim that on my expenses) so I asked if we could meet a bit later. After the meal, which was tasty, I sat in the garden as the sun went down and then tried the jacuzzi and sauna. I then sat at the bar and chatted to several of the girls. Then, the girl I met earlier came up to me and asked if I had recovered, which I had. I am not into exhibitionism so we headed off to a private room for half an hour. Her name is Aime (pronounced Amy) and this was her first week working in the club. She said she really enjoyed the job and her performance in bed was certainly consistent with this. By this time it was getting late so I said goodbye to Aime, had a shower and headed back to the station. This was a very pleasant evening. Sakura has great facilities to relax in a safe environment with the company of lovely girls. I hope I get back there again - it's not far from UK!

Phoenix My first FKK visit was to the Phoenix. This is right in the city centre. There is no sign outside so you need the address (Marienstr. 38b) and ring the doorbell to get in. Entrance is €40. A basic half hour is €55 for OWO+sex, (more for 'extras'), but this almost always gets rounded up to €60. Beer, wine, soft drinks and snack food are free. The facilities are a bit basic and slightly scruffy but the private rooms are clean. There are lockers, a small sauna, showers and private rooms. They do not provide bath robes - only a bath towel to hide your blushes. After getting changed I took a shower. My plan was to take my time checking out the girls before choosing a one - it didn't work! I went to the upstairs lounge and sat on the settee where I had a good view. After a couple of minutes a naked girl came and sat next to me. She was not the best looking in the club but more than OK. She spoke good English so we exchanged small talk, as one does when snuggled up to a naked girl. She started stroking my nipples, which always turns me on, then began kissing me. This was not the usual WG kiss but a full vacuum cleaner, tongue in mouth snog. While doing this she let me touch her all over and slipped her hand under my bath towel to discover I was ready for action. Her nipples were hard and her pussy wet. I would have happily fucked her right there on the settee but we adjourned to a private room for a lovely half hour together. We then took a shower together and I headed to the downstairs lounge to recover before round two. This lounge has a TV and there was a footy match on. So, visualise this. All the guys, including me, sat on the settees watching footy while naked and semi-naked girls sat on the bar stools behind us eating and drinking. A mature lady, who was sitting right behind me, began to flirt with me. So, remembering my manners, at half time I went and sat on the stool next to her. She must have been late 40s but she let her towel fall way and took my hand to slip it between her legs. The years had been kind to her as she had a lovely body. I explained I was not ready for another session but the truth was revealed when she slid her hand inside my towel. What a dilemma; the footy was about to restart and here was I with a lovely naked woman who wanted to seduce me. She won and took me off to a private room. She was very experienced and took her time but soon had me back in action. After that I was exhausted but stayed in the club for another hour or so. The girls were happy to chat and let me touch them even though I did not want any more action that night. This was a very enjoyable evening, not just for the sex. The club is relaxed and most of the girls are very friendly. Facilities are not great but quite adequate and clean. The Phoenix will be on my places to visit list next time I am in Stuttgart.

I have just spent a month working in Stuttgart and managed to visit a few establishments there. I will post separate reports on these otherwise this post will be too long, but I have some general comments that I will make here. There have recently been several documentaries and press articles about the German FKK clubs. Some of the coverage has been negative suggesting the girls are brought in from Eastern Europe and exploited by the club owners. I had not been to one of these clubs before and, as I would not want to support exploitation, I was unsure whether I should give FKK clubs a miss but I decided to investigate for myself. As well as spending time with a few girls I also chatted to many more and I do not recognise the description of exploitation presented in some of the TV and press coverage, but I did not get a chance to visit the Paradise club, which was featured in some of the documentaries. The girls pay a fee to work in these clubs - around €100 per day plus around €50 if they also want board and lodging there. Other than this they don't have many costs (one girl pointed out that she does not need to spend much on clothes!) As they charge €50 per half hour for basic service they need to see three clients to cover their costs. Additional clients, extras and tips mean they can earn good money. They are taxed on their earnings (As far as I know, none of the General Election candidates are suggesting UK FKK clubs as way to reduce UK's deficit - they would get my vote if they did!) . The girls chose for themselves what days they work and what extras they want to offer. The girls I spoke to were happy with their arrangements with the clubs. Some had worked in their clubs for many years and said they enjoyed the job as they thought most guys were really nice and it was a very secure environment. The girls are mostly East Europeans but from lots of other places as well. They are all shapes and sizes and a wide age range. I went home for weekends and I understand these clubs are busy then, but during the week they were fairly quiet. Smoking is allowed in these clubs but you will leave your clothes in the locker room. You will be able to explain any residual smell because most bars in Stuttgart also allow smoking. The Phoenix club has a smoking lounge but the girls tend to congregate and socialize in here, which is not good if you are a non-smoker. If you are the shy, bashful type then these clubs may not be for you, but if you are prepared to spend around €200 in a relaxed, safe environment with a wide choice of lovely ladies, who are pleased to meet your needs, then an FKK club would work for you. Here is a map of the places I found online, but I have not visited them all so I can't say if they are any good or not. https://www.google.com/maps/d/edit?mid=ztE42W7Qc1ko.kptuPzLSDwsM .

No that's not allowed; watching only. Some girls will let you touch them, but check before you do this or you will be thrown out!