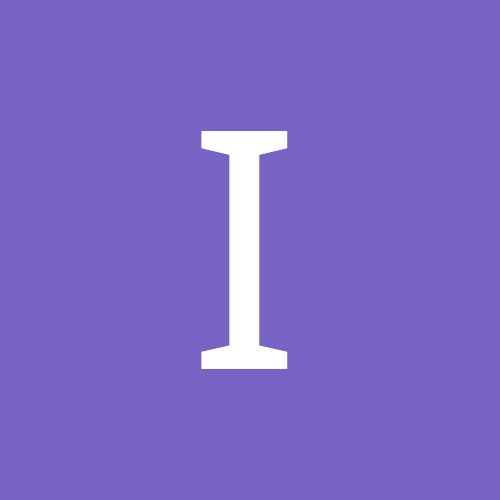 Content Count

103

Joined

Last visited

Days Won

5
!ImWritergar

reacted to a post in a topic:

General Reports

I have. I think it was 60 euros if I remember correctly. My couchsurfing friend who I did stay is a frequent visitor at the Paradies and he pays like 800€ for a card that saves you half or something. I can not remember how may visits he gets but the price was way cheaper with this card. Tap beer was good like always in Germany and free like other drinks. We took a taxi there which was something like 20€. They had saunas, pools and overall the Paradies was very clean. 30 minutes was 50€. Most girls were Romanian or Bulgarian I think. Sex was good. Oral with condom.

No. Dude you should share your information and ask questions off course. I fucking hate how the fucking spammers ruin so many sex talk forums. Just use the online escorts and you will be fine. Price 100uk is enough. I dont live in UK. But I have visitited London, Birmingham, Liverpool and many other cities.

Ibiza replied to michaelK's topic in Liverpool

Usually you negotiate the extras in a private room. HJ is offered almost always at the Liverpool AMP´s. FS sometimes.

You guys should post more youtube videos of these LA street whores. I love them.

Ibiza replied to Spanish's topic in Mbabane

Only staid few days in Swaziland and Mbabane. I never did see any street whores in Mbabane. Many girls walking on the street, but it was hard to know if they are whores. Hotels are around 40 to 80 us dollars in the city. It is best to go and bargain with them on the site. My friend had a great sex in Mbabane. We were driving around and picked up a hitch-hiker from the street. Then drove him to the hotel where we staid. Cost was like 60 us dollars per night. We stayed at the Mountain Inn. This is a secured hotel with a great views. Hotel bar has cheap beer and the breakfest was ok. My friend came really fast, but was still happy because this girl was just 18 years old with a never ever shaved very hairy pussy. Girl was also super happy and this was a great memory on our trip. Not many girls in Tinder at Mbabane, so it is best just to do your day time game. Go talk to a nice looking girl, or just do not do the small talk. Only say: HI, I LIKE YOU. I WANT TO SEE YOU LATER. WHAT IS YOUR NUMBER? Then you will be fucking faster you know!

I never paid for sex in Lesotho. We did some driving around in Lesotho and stayed one night in a guesthouse. Easiest way to get sex in Lesotho is in my mind, just picking up a female hitch-hiker in the street. Then just chat with them and ask if they like to stay with you in a hotel. Most are more than happy to do this. Non of them asked money from us. They were happy for a free ride, food and stay. Lesotho is not a mongering place overall, it is more like a great 420 chillout country! Amazing nature. I would recommend to see it, drive around, stop and talk to the locals, eat food with them and smile. Super safe country! Amazing difference to South Africa.

Yes there are many prostitutes, whores and normal girls who want to have sex for free in Dar Es Salaam. Q Bar & Guest House is the popular mongering spot in Dar Es Salaam. Many escorts at the night time and also daytime there are also few. You can also have cheap beer at there, play pool and watch sports at the huge screen. They have also decent rooms. Cost was something like 40$ to $60 for a double room with- or without bathroom. It is not a bad price for a hotel room in Dar Es Salaam, but you can still find better quality airbnb or hotel in Dar Es Salaam, but not in as good location. I would recommend to stay at least near Q-bar in Dar Es Salaam or you will get really bored. Also, make sure not to stay in a fucking hostel with the poor people. Just get your own room as it is fucking insanely easy to get sex from tinder in Dar Es Salaam. You just like the girls, and then say "HELLO", they will answer sometimes right away" WHERE IS YOUR HOTEL" !!! I am dead serious! Even more "good girls" are willing to come to your hotel even before coffee or a short walk. Again, sex is great with them! Nice roundy black asses, clean shaved pussies and actually really fun girls to chat whit! You may even fall in love. My friend who is a player fucked like 4 girls in 2 nights in Cape Town. Never paid money for them. For two he paid uber back home! Btw. Uber in Dar Es Salaam is so shitty! I mean it is better than taxi as taxi is fricking expensive in Dar Es Salaam. But if you order Uber in Dar Es Salaam, then make sure to choose payment option: CASH. As most drivers will cancel your order, if you have chosen: CREDIT CARD. Cars are very old. Like 10 years at least and sometimes you are suppose to have an old man driver, but there is young guy behind the wheel. Daytime game is also nice in Dar Es Salaam. You can just talk to any girl, ask the number and then invite them to your hotel later! For sex do not got to the Zanzibar unless you are an woman +30. Men do not get sex easily in Zanzibar. Stay in Dar Es Salaam if you like to have sex with black sexy girls!

Ibiza replied to RedLights's topic in Cape Town

Again. Be careful with the street girls in Cape Town. Especially with the tranny street girls. I never did see any tranny street whores in Cape Town. Maybe they are in the townships and I would be too scared to go to the townships. There is only one local t-girls in Cape Town with tits. Her name is Tanya and she lives a short walk or short uber ride from the Long St bar area. Nice apartment, clean, safe and decent looking. Not like the best trannies in Europe. But maybe (1-10 rating) I would give her 6. There is nothing better in Cape Town, so just pick her. Cheap prices also. You can negotiate with her. Threesome with her friend Amber is possible. Amber does not have tits, and seems a bit moody. I would not hook up with her because she seemed up like a drama queen, but I could be wrong as I have never met her. Oops! The both girls are black and Tanya is also "Party" friendly if you like that shit. I do not. I am highly against.

Ibiza replied to Spanish's topic in Cape Town

I think if there is one place where you should not pay for escorts, this place is the Cape Town. If you are white good looking guy, you will get sex for free from black girls as much you like. White local girls are really snobby, mostly racist, rich and messed up from the head, do not go for them! Colored girls are also nice!

Ibiza replied to RedLights's topic in Cape Town

Mostly picking up street girls in Cape Town is not smart unless you are an experienced monger. These days you will have some street whores at the Long street. You can just pick up some cheap beer there, sit down and drink. Cost is like under 2US$ for a big beer! Hookers hang out at the seedy pubs, and nearby corners. Mostly black street whores. I have never seen white street girls in Long St. as most of the poor whites and colored just ask money from you there and keep following you and sometimes follow you for 10 minutes and just ask money. Well...About the street whores in Long St. Cost is around 17US$ to 34US$ (200 to 400 Rand) was the price these black chicks asked. I am sure you can bargain also. Never picked any girl, because I it is so easy to get sex from the black girls in South Africa just for free. They love white dick! Tinder, daytime street game are the best options. Also night game is good. Sex with the black free girls is amazing! I recommend! Just remeber to use condom! STD rate in South Africa is hardcore. 20% is the current HIV rate I think!

Ibiza replied to jenks2026's topic in Liverpool

Well. Impossible to recommend anything unless I know your fantasies.

I do not know for sure how much they charge. Usual charge in Germany is around 30 Euro to 80 Euro. I would say most girls do oral without a condom. At least for an extra surcharge. Please write here after the visit if you had fun!

AnjaSitraps

reacted to a post in a topic:

Russian girls in Bangkok

AnjaSitraps

reacted to a post in a topic:

Hull

derrickhi69

reacted to a post in a topic:

Hull

derrickhi69

reacted to a post in a topic:

General Reports

ozgiu

reacted to a post in a topic:

Strip Club and Nightclubs in Bahdad?

jibjabst

reacted to a post in a topic:

General Reports

Robertlown

reacted to a post in a topic:

Hull

Ibiza replied to RedLights's topic in Paris

That is pretty common. I really recommend not to pay to a street whore before hand. Or if the price is 30 euro, then pay 15 in advance and 15 after.

Ibiza replied to NewYorkSexMachine's topic in London

I have never heard about this Hounslow. But I googled a little bit and found one article about it. Seems like there is some kind of action going on :) Two men who ran brothels in Hounslow and Hayes have been jailed for a total of 21 months. Sandel Lupu and Onudinald Boca each admitted two counts of running brothels in Kingsley Avenue, Hounslow, and Uxbridge Road, Hayes. Lupu, 33, of Heston Road, Hounslow, and Boca, 35, of Hayre Drive, Southall, were each sentenced at Isleworth Crown Court on Tuesday (September 29) to nine months imprisonment for the two offences. Lupu was given an extra three months after admitting possession of an offensive weapon, namely a stun gun. A third man, Mihai Hotnogu, 36, of Hayre Drive, Southall, admitted possession of criminal property. He was sentenced to 12 months imprisonment, suspended for two years. The court heard how police had raided the brothels on March 30 and found Lupu at the Hounslow address, along with six young female sex workers, and Boca at the Hayes property, where there were also a number of sex workers. When interviewed, all the prostitutes told police they were there of their own free will and had not been forced into sex work. Officers later searched Hotnogu's home and found £48,336 in cash, the prosecutor told the court, £1,000 of which was the proceeds of prostitution from a friend and the rest of which was undeclared earnings from his various jobs including working as a doorman and a builder. The defence counsel told the court Boca and Lupu had each been paid £40 a day to work at the brothels, where they ran errands for the sex workers, buying toiletries, topping up their mobiles and ferrying them to and from the buildings, as well as distributing calling cards. Hotnogu's lawyer described the defendant as a "hard-working" father who gave up his spare time to help out at a boxing club and a voluntary organisation called Babylon. Sentencing Hotnogu, Judge Winstanley said: "Money laundering at this level is a serious criminal offence, such that it can only be dealt with by a custodial sentence... "But you're not in any significant way connected with this most unpleasant business of exploiting groups of young women, save in that limited extent in respect of that lady working in the Kingsley Avenue activity who you knew, which is where the £1,000 came from." All three men, who are originally from Romania, had denied various other charges, which were dismissed by the prosecution. Marina Hotnogu, 35, also of Hayre Drive, Southall, had denied charges of possessing criminal property and having a weapon for the discharge of a noxious gas. These charges were also dismissed. Is it much cheaper in Hounslow than in Soho? I will be visiting London again at the beginning of the year. I think I will stop in Hounslow for sure.

Hello, Are there any strip clubs in Baghdad or nightclubs with prostitutes? Probably not, but just asking.